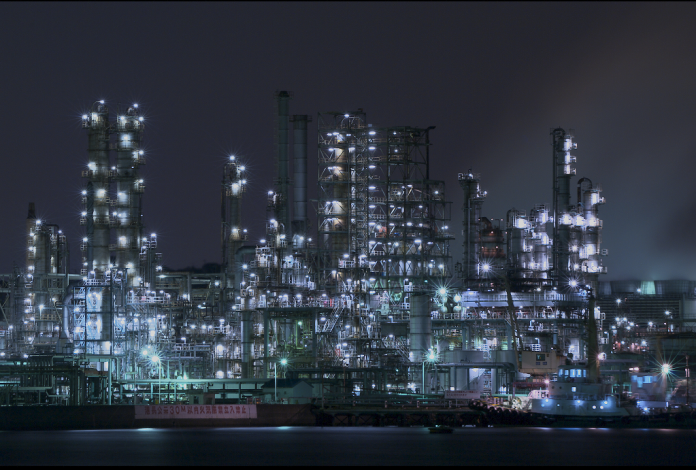 Shares of Vivikor, Inc. (VIVK), after years of quiet obscurity, have suddenly come to life!

Trading in early February at around $ .30, the share price spiked quickly to a new annual high of $ .75 on incredible news surrounding VIVK's massive oil recovery projects!

The timing couldn't be better for VIVK to unlock and finally monetize the literal billions of barrels of high-grade heavy crude trapped within sands in Eastern Utah.
Volume of production will figure prominently in VIVK shares, adding in the fact that everything they are involved in is presently increasing in value on a steady basis.
The unanimous approval received for their mineral lease allows VIVK to work with a State organization in verifying the asset reserve and ultimately deploying their extraction technology on this vast 1,440 acre area.
The Eastern Utah production basin where VIVK will conduct heavy crude recovery has earned the industry designation as the only "supergiant" oil sands resource in the United States. Supergiant status is achieved when the estimated ultimate recovery (EUR) of oil reaches 5 BBOe (billion barrel of oil equivalent), as defined in the Historical Dictionary of the Petroleum Industry [March, 2009, p. 216].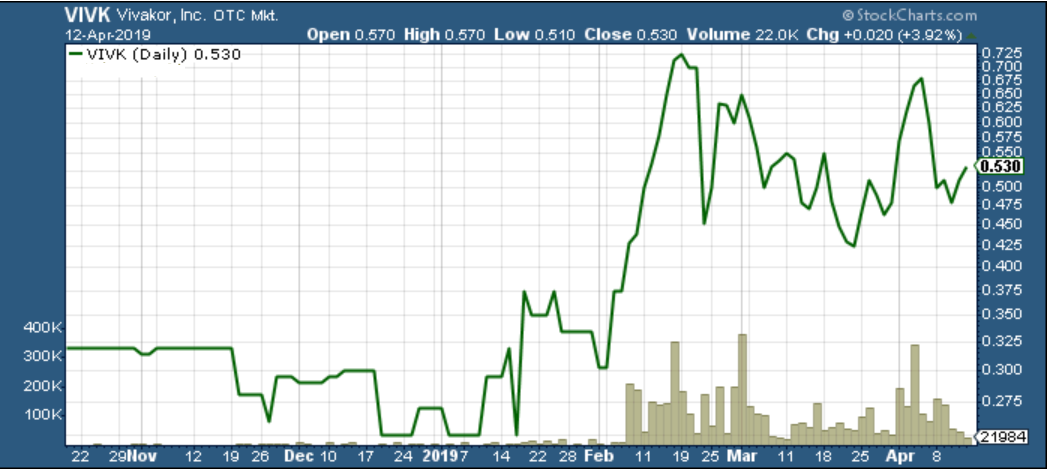 While the company began operations in 2008, the last 24 months of rapid progress has launched prices to new annual highs. After an epic run, recent consolidation remains within striking distance of uncharted territory.
REVOLUTIONIZING AN INDUSTRY
VIVK owns a proprietary, environmentally clean solvent and methodology for extraction of high-quality oil from oil sands. This method also applies to oil spilled into the surrounding sands from production wells.
There is a tremendous need for remediation or cleanup of oil spills across the globe. One of the most devastating occurred during the Iraq invasion in Kuwait. Military forces set fire to 670 oil wells creating a spill of 400 million barrels of oil into the sand.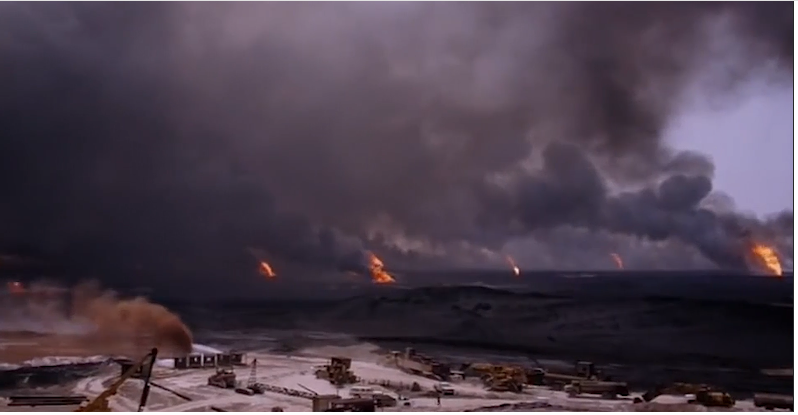 As Vivakor acquired and developed its patented mobile technology and methodology for low-cost extraction of the high-value oil, the Company also revealed an ability to offer remediation and reclamation of contaminated sands from oil spills in vital areas across the globe. It's critical that these services are performed in a clean and environmentally responsible manner.
VIVK is working under a United Nations program for a reclamation service subcontract with the Kuwait Oil Company to unlock oil trapped in the sand.
VIVK has successfully deployed and delivered its oil remediation unit in Kuwait. The initial work covers approximately 15,000 metric tons of contaminated sands and is expected to be completed in six months. This first phase of the contract totals approximately $2 million and represents just a small fraction of the total opportunity for the project in Kuwait.
The Company's extraction and remediation technology offers a low-cost, proprietary mobile processing capability to extract high-quality, premium oil from material and other sand-based ore bodies.
VIVK's technology adds a component to remediation that is consistent with a strict United Nations requirement; that being the ability to clean the oil-rich sand and return it back to the environment, while reclaiming for further use, oil that has been spilled.
VIVK is not aware of any other company currently on track for the project of remediating hydrocarbon waste from oil contaminated material through a pilot program with the Kuwait Oil Company. It is anticipated for this program to result in significant revenue streams for the Company.
OIL SAND EXTRACTION IN THE U.S.
VIVK is currently engaged in the environmentally clean solvent and methodology for extraction of crude oil from the designated Utah Oil Sands area.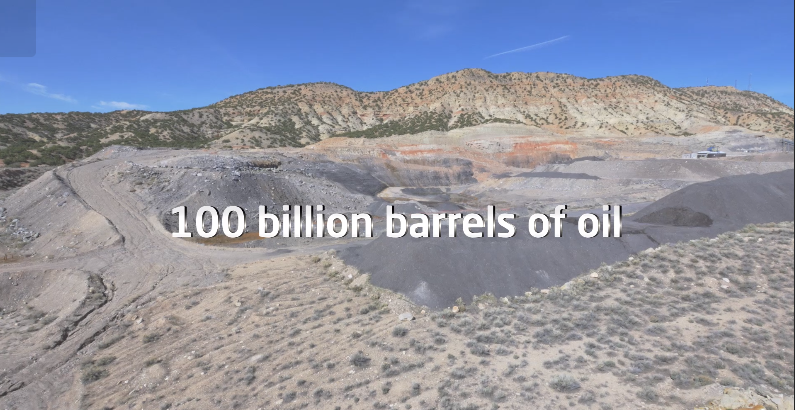 Vivakor has acquired oil-sands in Utah, including approximately 300 million cubic yards of oil sand material to process. Eastern Utah has over 32 billion barrels of oil in the rich oil sands within the State.
Using the Company's proprietary solvent results in lower cost while enjoying very high yields of petroleum product. The extraction fluid causes a separation of the petroleum product from the sand leaving zero environmental impact, essentially cleaning up the environment in the process.
100 billion barrels of low sulfur crude oil can be processed from these Utah sands using VIVK's low-cost, environmentally friendly method. That's enough oil production to support decades of oil usage in the U.S. alone!
A high-quality source of petroleum out of Utah creates a phenomenal financial and technological opportunity for shareholders.
IMMENSE PROJECT SIZE
Using an overview of VIVK's current operations, it stands out quite clearly just how massive these projects are. They're not what you'd typically find with a stock at today's levels. Instead, you would imagine Suncor or some other household name tied into these sizable activities.
Project potential is enormous for Vivakor, a true reflection of highly qualified management. With VIVK's lofty accomplishments, and the projects they've leveraged in Utah and Kuwait, they are performing like a team with an All-Star at every position.
Armed with a non-toxic, environmentally friendly, oil sand extraction process and judging by the status of their current operating projects, VIVK is taking all the right steps to establish themselves for the future.
Get ready, because growth for VIVK is set for take-off!
The investment community has begun to take notice of the astronomical potential for hydrocarbon extraction contained within VIVK's multiple oil sands projects.
                OTC: VIVK
Inside Wall Street has not been compensated to host this landing page advertorial. This page is strictly a traffic destination for marketing activities not conducted by Inside Wall Street. We own zero shares of VIVK at the time of publication. No trading of any profiled company shall occur at any time, meaning before, during or after the public dissemination of favorable information.