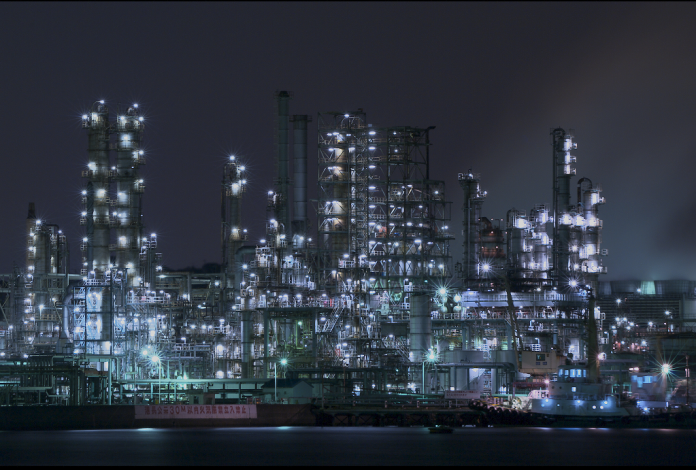 It's difficult not to be amazed by the incredible news surrounding VIVK's massive oil recovery projects!

The timing couldn't be better for VIVK to unlock and monetize high-grade heavy crude trapped within oil sands in Eastern Utah.
Volume of production remains an overriding factor in VIVK's future operations, on top of the fact that everything they're involved in represents a dramatic shift towards an environmentally responsible method for oil extraction and recovery.
The unanimous approval received for their mineral lease allows VIVK to work with a State organization in verifying the asset reserve and ultimately deploying their extraction technology on this vast 1,440 acre area.
The Eastern Utah production basin where VIVK will conduct heavy crude recovery has earned the industry designation as the only "supergiant" oil sands resource in the United States. Supergiant status is achieved when the estimated ultimate recovery (EUR) of oil reaches 5 BBOe (billion barrel of oil equivalent), as defined in the Historical Dictionary of the Petroleum Industry [March, 2009, p. 216].

While the company began operations in 2008, the last 24 months of rapid progress highlights the potential value of VIVK's technology and oil sand joint ventures.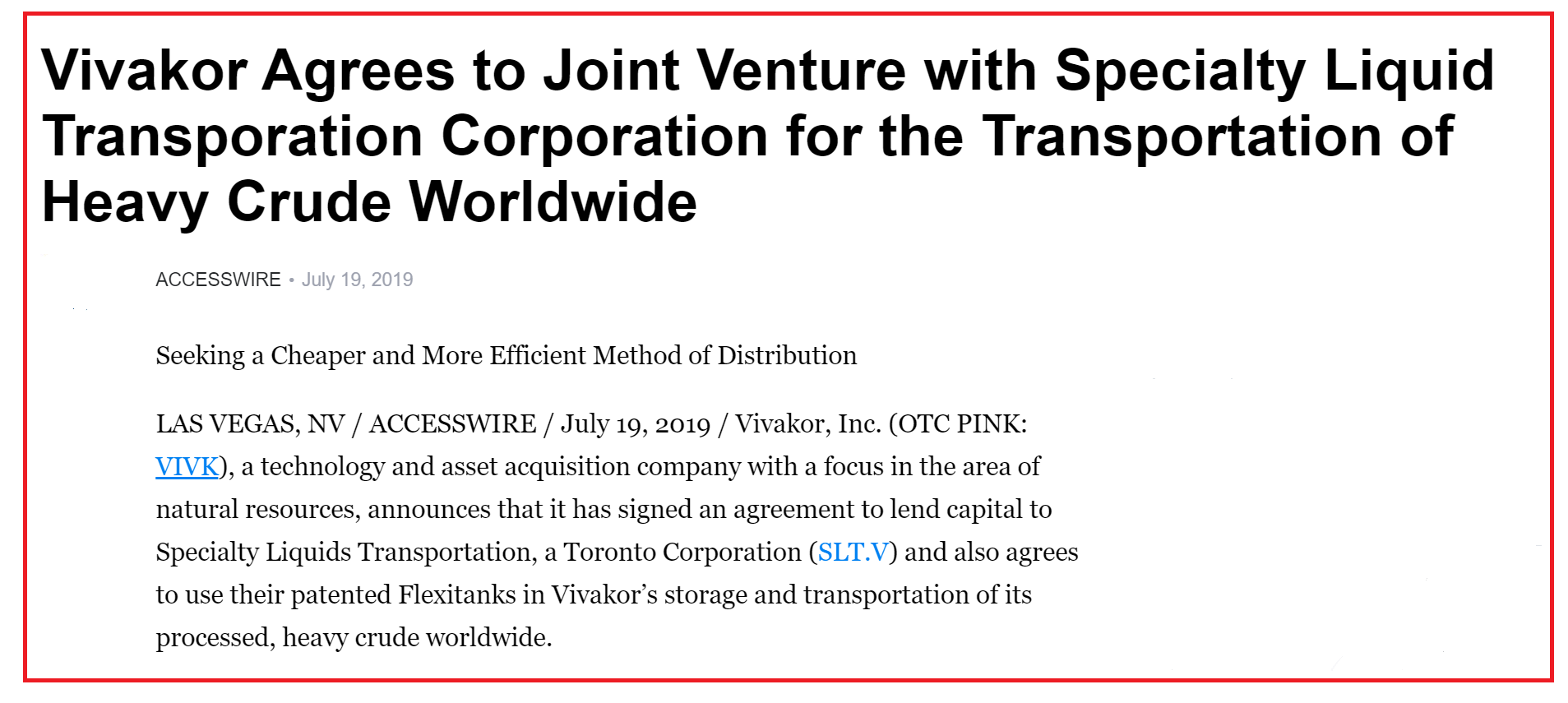 "With proven, and now scaling projects both in the domestic United States and the Middle East, we will have need of a more efficient and cost-effective method to supply our remediated and reclaimed oil to our buyers worldwide. In particular, the heavy crude from Utah has proven to be a great product for bituminous roadway applications, where there is an ever-increasing international market, approximating $100 billion. SLT's Flexitank provides the solution for cost effective transportation and delivery of our product to meet that increasing global demand," stated Vivakor Chief Executive Officer Matt Nicosia.
REVOLUTIONIZING AN INDUSTRY
VIVK owns a proprietary, environmentally clean solvent and methodology for extraction of high-quality oil from oil sands. This method also applies to oil spilled into the surrounding sands from production wells.
There is a tremendous need for remediation or cleanup of oil spills across the globe. One of the most devastating occurred during the Iraq invasion in Kuwait. Military forces set fire to 670 oil wells creating a spill of 400 million barrels of oil into the sand.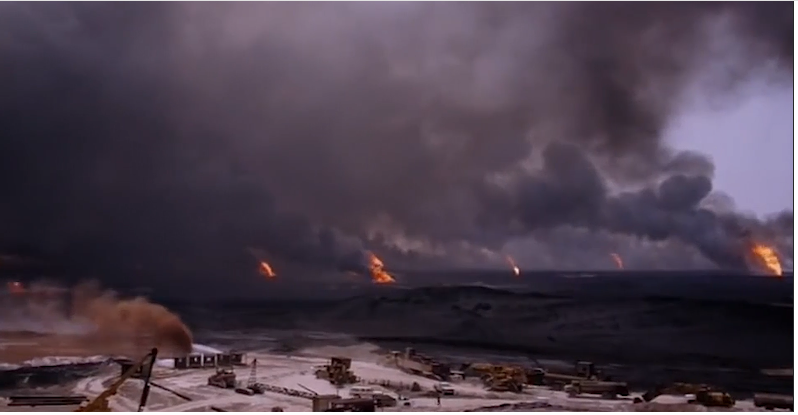 As Vivakor acquired and developed its patented mobile technology and methodology for low-cost extraction of the high-value oil, the Company also revealed an ability to offer remediation and reclamation of contaminated sands from oil spills in vital areas across the globe. It's critical that these services are performed in a clean and environmentally responsible manner.
CHANGING THE WAY OIL IS EXTRACTED WHILE REVERSING ENVIRONMENTAL DESTRUCTION
VIVK is working under a United Nations program for a reclamation service subcontract with the Kuwait Oil Company to unlock oil trapped in the sand.
VIVK has successfully deployed and delivered its oil remediation unit in Kuwait. The initial work covers approximately 15,000 metric tons of contaminated sands and is expected to be completed in six months. This first phase of the contract totals approximately $2 million and represents just a small fraction of the total opportunity for the project in Kuwait.
The Company's extraction and remediation technology offers a low-cost, proprietary mobile processing capability to extract high-quality, premium oil from material and other sand-based ore bodies.
VIVK's technology adds a component to remediation that is consistent with a strict United Nations requirement; that being the ability to clean the oil-rich sand and return it back to the environment, while reclaiming for further use, oil that has been spilled.
VIVK is not aware of any other company currently on track for the project of remediating hydrocarbon waste from oil contaminated material through a pilot program with the Kuwait Oil Company. It is anticipated for this program to result in significant revenue streams for the Company.
OIL SAND EXTRACTION IN THE U.S.
VIVK is currently engaged in the environmentally clean solvent and methodology for extraction of crude oil from the designated Utah Oil Sands area.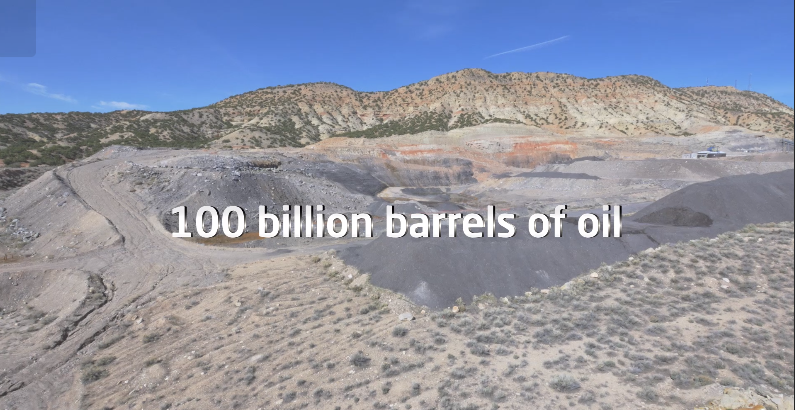 Vivakor has acquired oil-sands in Utah, including approximately 300 million cubic yards of oil sand material to process. Eastern Utah has over 32 billion barrels of oil in the rich oil sands within the State.
Using the Company's proprietary solvent results in lower cost while enjoying very high yields of petroleum product. The extraction fluid causes a separation of the petroleum product from the sand leaving zero environmental impact, essentially cleaning up the environment in the process.
100 billion barrels of low sulfur crude oil can be processed from these Utah sands using VIVK's low-cost, environmentally friendly method. That's enough oil production to support decades of oil usage in the U.S. alone!
A high-quality source of petroleum out of Utah creates a phenomenal financial and technological opportunity for shareholders.
IMMENSE PROJECT SIZE
Using an overview of VIVK's current operations, it stands out quite clearly just how massive these projects are. They're not what you'd typically find with a stock at today's levels. Instead, you would imagine Suncor or some other household name tied into these sizable activities.
Project potential is enormous for Vivakor, a true reflection of highly qualified management. With VIVK's lofty accomplishments, and the projects they've leveraged in Utah and Kuwait, they are performing like a team with an All-Star at every position.
Armed with a non-toxic, environmentally friendly, oil sand extraction process and judging by the status of their current operating projects, VIVK is taking all the right steps to establish themselves for the future.
Get ready, because growth for VIVK is set for take-off!
The investment community has begun to take notice of the astronomical potential for hydrocarbon extraction contained within VIVK's multiple oil sands projects.
                OTC: VIVK
Vivakor Enters Agreement to Purchase Private Oil Sands Facility with Over 44 Million Barrels of Oil Resources
Wednesday, July 17, 2019 8:30 AM
Plans to Deploy its Remediation Processing Center with Capacity of 250 Barrels of Crude Material per Day
LAS VEGAS, NV / ACCESSWIRE / July 17, 2019 / Vivakor, Inc. (OTC PINK: VIVK), a technology and asset acquisition company with a focus in the area of natural resources, is pleased to announce that it has entered into an option agreement to purchase a private oil sands facility, with multiple resource reports showing more than 44 million barrels of heavy crude material on the property. The property is in the vicinity of Vernal, Utah, in an area of the state known as the Uinta Basin with incredibly rich oil sand deposits.
"This is a very exciting development for the Company as we move closer to our goal of securing properties that cumulatively contain one billion barrels of recoverable crude," stated Vivakor Chief Executive Officer Matt Nicosia. "Our team has become quite familiar with this property, and conducted a successful test of our proprietary, patent-pending Remediation Processing Center (RPC) technology on the site. We believe that our technology is the only proven process that can successfully separate hydrocarbon material from oil sands, in an environmentally-friendly and profitable way."
The goal is to deploy the Company's latest Remediation Processing Center ("RPC") unit on the site, which has the ability to process 700 tons of material, or approximately 250 barrels of crude material a day, and to ultimately prove out the asset at a PV10 valuation of between $10-15 per barrel. As part of the option agreement, Vivakor will be required to perform continued testing and validation of the property's resources within twelve months. Effectiveness of the agreement is subject to certain closing conditions, including receipt of sufficient financing by the Purchaser.
RPCs are designed, engineered and manufactured in an Opportunity Zone in South Salt Lake, Utah, utilizing multiple patent-pending technologies owned by the company. Each RPC can process up to 700 tons of hydrocarbon contaminated sands, with an operating life of at least 20 years. The result is cleaned sand and an average of 250 barrels per day of hydrocarbon production that ranges from crude oil, bitumen used in the production of asphaltic cement or upgraded, lighter end hydrocarbon fuels. This production occurs in a fully enclosed, continuous feed operating system that uses no water and emits no harmful pollutants. Proving to remediate oil spills and contaminated hydrocarbon sands, in an environmentally friendly way, has enormous upside implications for the company and the planet.
About Vivakor, Inc.
Vivakor, Inc. (VIVK), a technology and asset acquisition company with a focus in the area of natural resources. Vivakor's corporate mission is to create, acquire and accumulate distinct assets, intellectual properties, and exceptional technologies that produce solid returns to its valued shareholders and partners. The company currently focuses on bitumen (heavy crude) extraction from shallow, oil-laden areas in Eastern Utah, along with petroleum based remediation projects across the globe. The technologies utilized are low-cost, proprietary and proving themselves industry disruptive when measured by a number of important factors. The general business model has been to be an acquisition hub, focused on building and acquiring cash-flowing assets in discrete areas that have an acknowledged technological advantage and enable a substantial market opportunity within significant target markets across the globe. Our research, and the technology we acquire are anchored by our relationships with synergistic partners and product-specific commercialization strategies. From the point of product or technology conception, or through acquisition, development and commercialization, we expect to have strategic partners, joint ventures or licensing arrangements in place for many of our products in order to sustain revenue attainment.
For more information, please visit our website: http://vivakor.com
Forward-Looking Statements
This news release may contain forward-looking statements within the meaning of the "safe harbor" provisions of the Private Securities Litigation Reform Act of 1995. Such statements are based upon our current expectations and speak only as of the date hereof. Our actual results may differ materially and adversely from those expressed in any forward-looking statements as a result of various factors and uncertainties, including economic slowdown affecting companies, our ability to successfully develop products, rapid change in our markets, changes in demand for our future products, legislative, regulatory and competitive developments and general economic conditions. These risks and uncertainties include, but are not limited to, risks and uncertainties discussed in Vivakor's filings with the Securities and Exchange Commission, which factors may be incorporated herein by reference. Forward-looking statements may be identified but not limited by the use of the words "anticipates," "expects," "intends," "plans," "should," "could," "would," "may," "will," "believes," "estimates," "potential," or "continue" and variations or similar expressions. We undertake no obligation to revise or update publicly any forward-looking statements for any reason.
Investors Contact:
p949-281-2606
info@vivakor.com
SOURCE: Vivakor, Inc.
Inside Wall Street has not been compensated to host this landing page advertorial. This page is strictly a traffic destination for marketing activities not conducted by Inside Wall Street. We own zero shares of VIVK at the time of publication. No trading of any profiled company shall occur at any time, meaning before, during or after the public dissemination of any information.