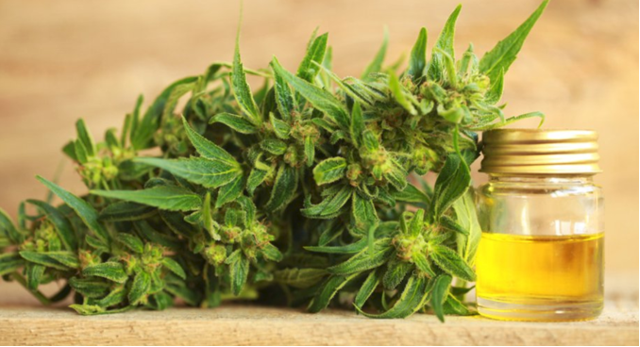 CBD demand is an overpowering trend where $Billions are at stake!
Nowhere near mainstream just a few years ago, CBD products are now on a trajectory to eclipse records for consumer sales across multiple industry categories – and it's only the beginning of history-making wealth!
Corporate giants are jumping in. Celebrities and athletes are climbing on board. And with an industry sales forecast over $20 Billion in just the next few years, major players are shoveling piles of money into the arena before they miss the boat!
CBD is turning virtually unknown companies into superstar stocks in the blink of an eye! Investors have witnessed the explosive effects. Now, they watch intently for the next rising star to emerge.
Early-stage CBD stocks are the only place to uncover these types of gains as investors scramble to gain a foothold on the ground floor of a booming industry…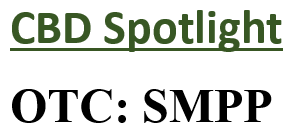 SMPP has acquired U.S. Canniceuticals as an operating division to fully leverage CBD interest while it's boiling over into the hottest corner of the market!

With the meteoric rise of hemp and CBD still in its relatively early stages, identifying companies primed for growth while in their infancy may offer significant potential.
Each SMPP product is master-crafted via the U.S. Cannaceuticals flagship brand with their organically grown, and organically extracted, full spectrum formulation, recognized as the gold standard for the industry.
All SMPP products across the board have absolutely zero THC and void of any psychoactive ingredients, thereby opening a pathway to sell in all 50 states and internationally without any risk.
The booming CBD market plays off the adaptation of botanicals with de-stressing effects while focusing on pain level reduction, minimizing inflammation and improving cognitive functionality.
Hemp's properties are controlled by hundreds of compounds, many of which are still being fully evaluated to determine how to utilize their maximum potential.
This is where SMPP has the advantage due to the depth and quality of their product line by having products already in development for the next quantum leap in extraction-based therapies.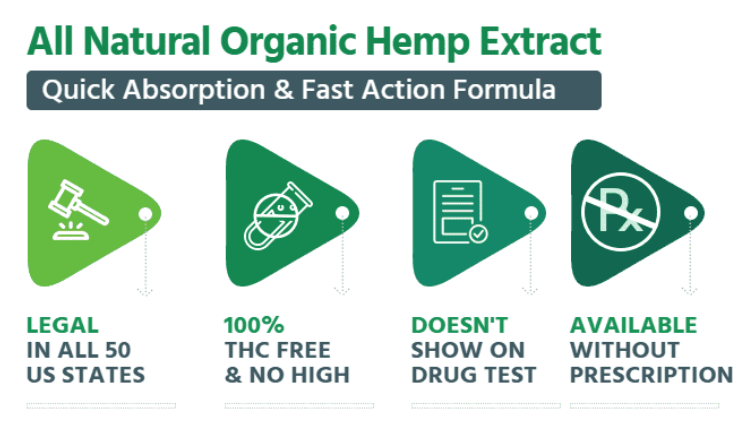 SMPP has established a one-two punch of revenue streams to fortify and accelerate growth. Initial focus will be to expand product availability across the U.S. with the eventual goal of global reach spanning several continents.
SMPP has quickly maneuvered for a fast start right out of the gate!
Through some restructuring of the company for the purpose of completing value-packed acquisitions in a very quiet manner, SMPP has control of prime Colorado acreage representing some of the world's most fertile hemp soil.
SMPP has immediately begun to optimize and commercialize hemp production of a sprawling 2,000 plant parcel with another 18,000 plants expected to be rooted shortly thereafter. This initial harvest combined with current inventory, coupled with an explosive sales campaign, could potentially yield $2.4 million in CBD sales from this single company-owned field this season!
It is important to note, this is a speculative forecast based on a harvest and sales plan, and should not be viewed as a guaranteed current and future projection.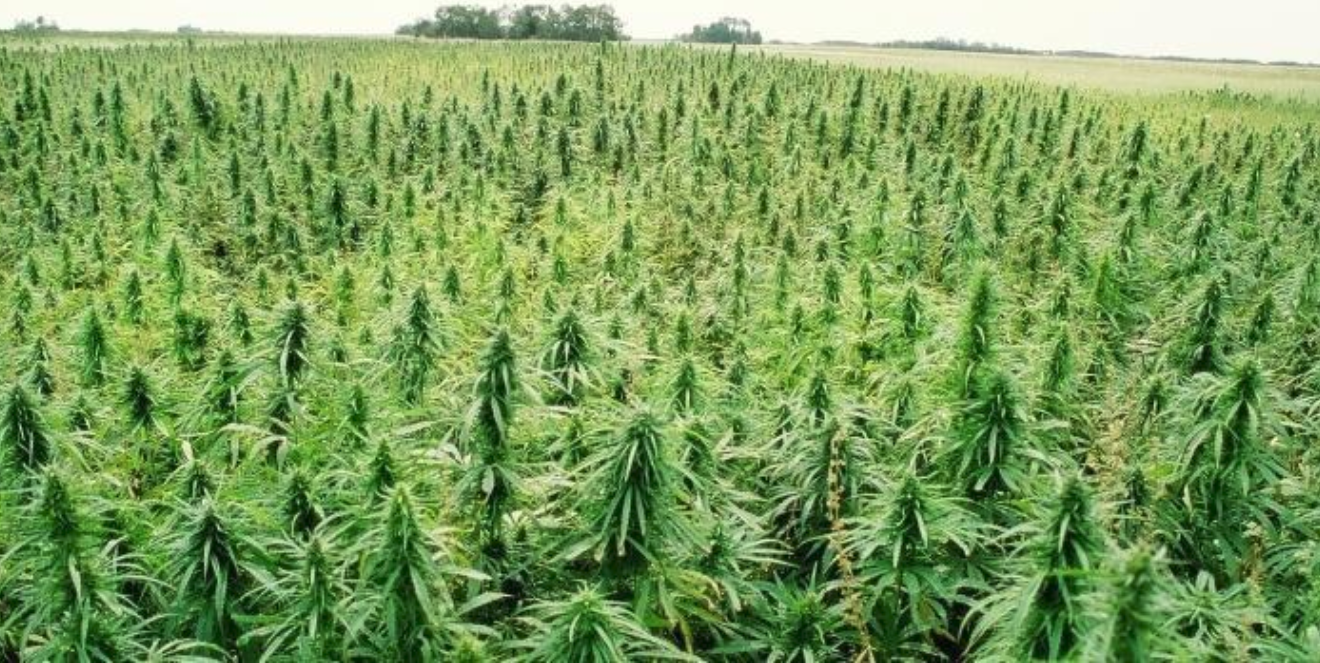 As if this quick flurry of momentum couldn't be outdone, SMPP completed a $1.2 million CBD product transaction which now carries value as an asset on the books of the company.
These important accomplishments play a critical role in the close monitoring of a company on the move!
Diversified investors can continue to capitalize on the rapid expansion of this flourishing industry by locking onto well-positioned full-scale operations with room to grow.
With the objective of evolving into a vertically integrated CBD company that can go from seeds to a full product line on store shelves, and everything in between, SMPP directs all facets of the supply chain in order to maximize profits, control quality and manage their growth without needing or relying upon outside factors.
Without the burden of third-party costs, or bloated R & D budgets that can slice profits razor-thin, CBD first-movers specializing in hemp growth to full retail product distribution are low maintenance and streamlined — all the way to the bottom-line!
SMPP's robust game plan lays the groundwork for participation in the worldwide endeavor to advance health for future generations.
Embracing this trend and steering their product line direct-to-market builds the blueprint to benefit from a wave of scorching consumer demand.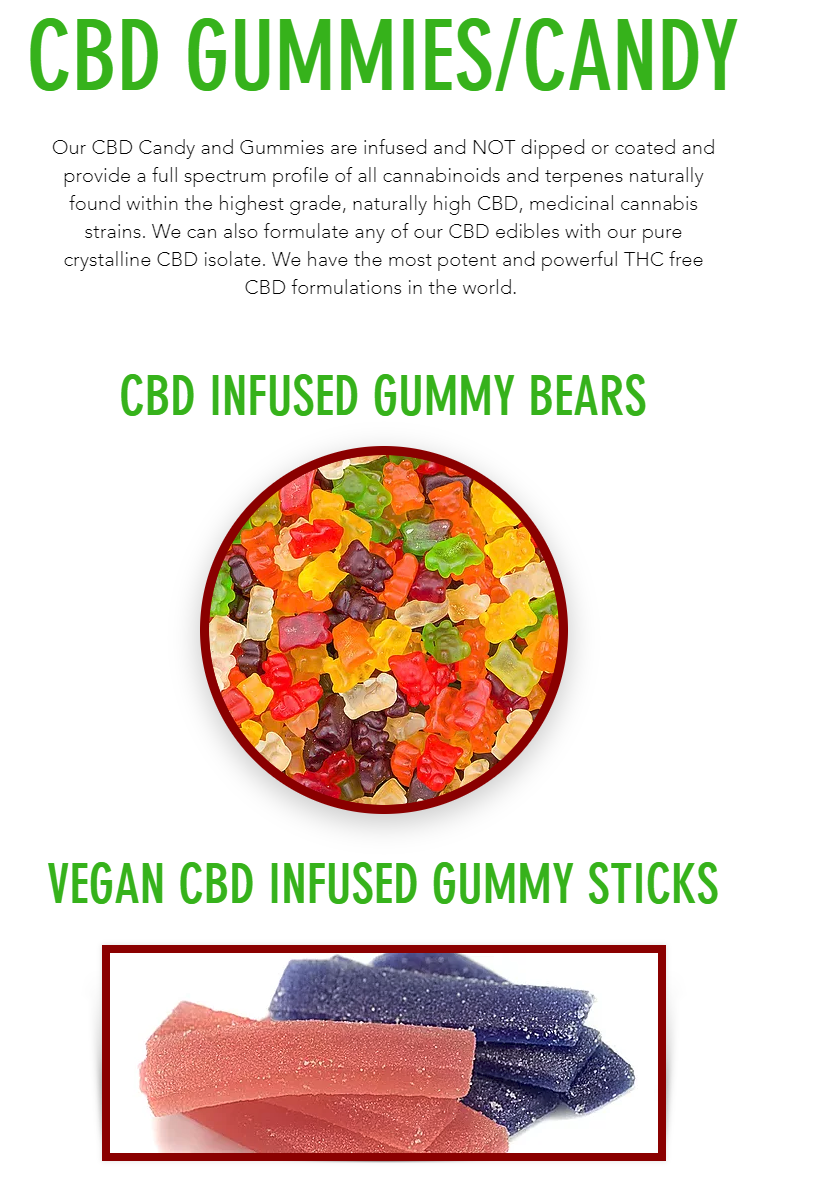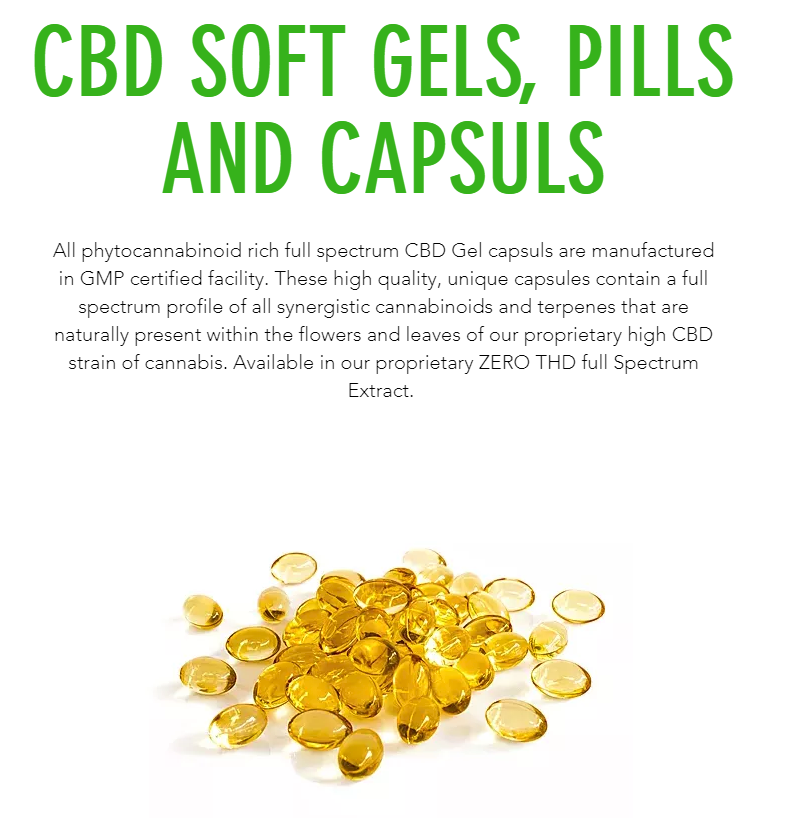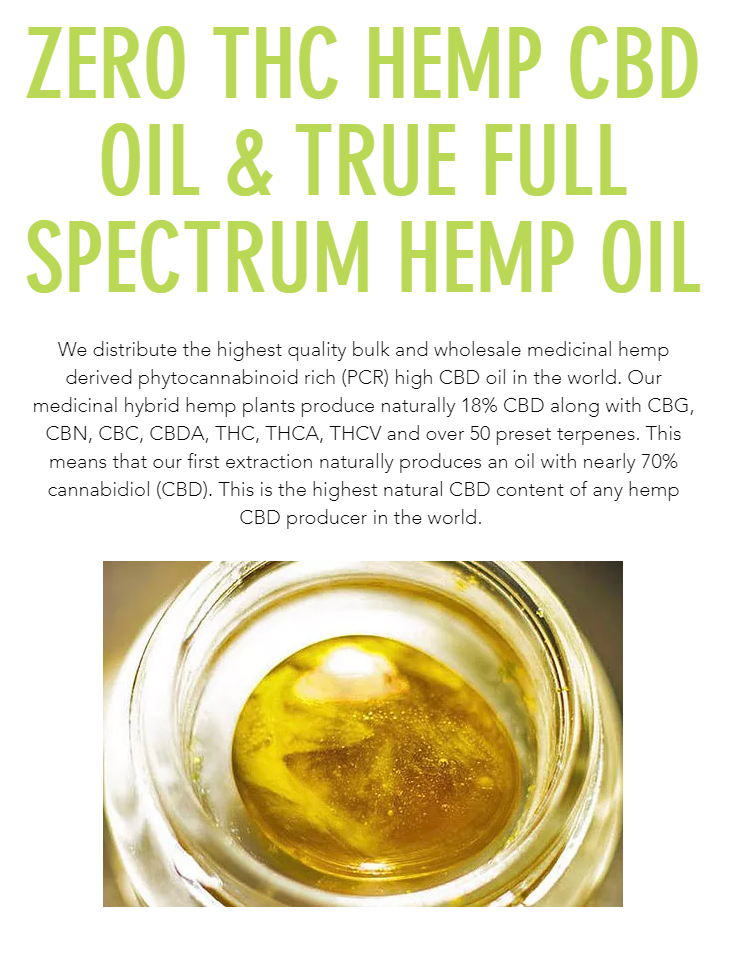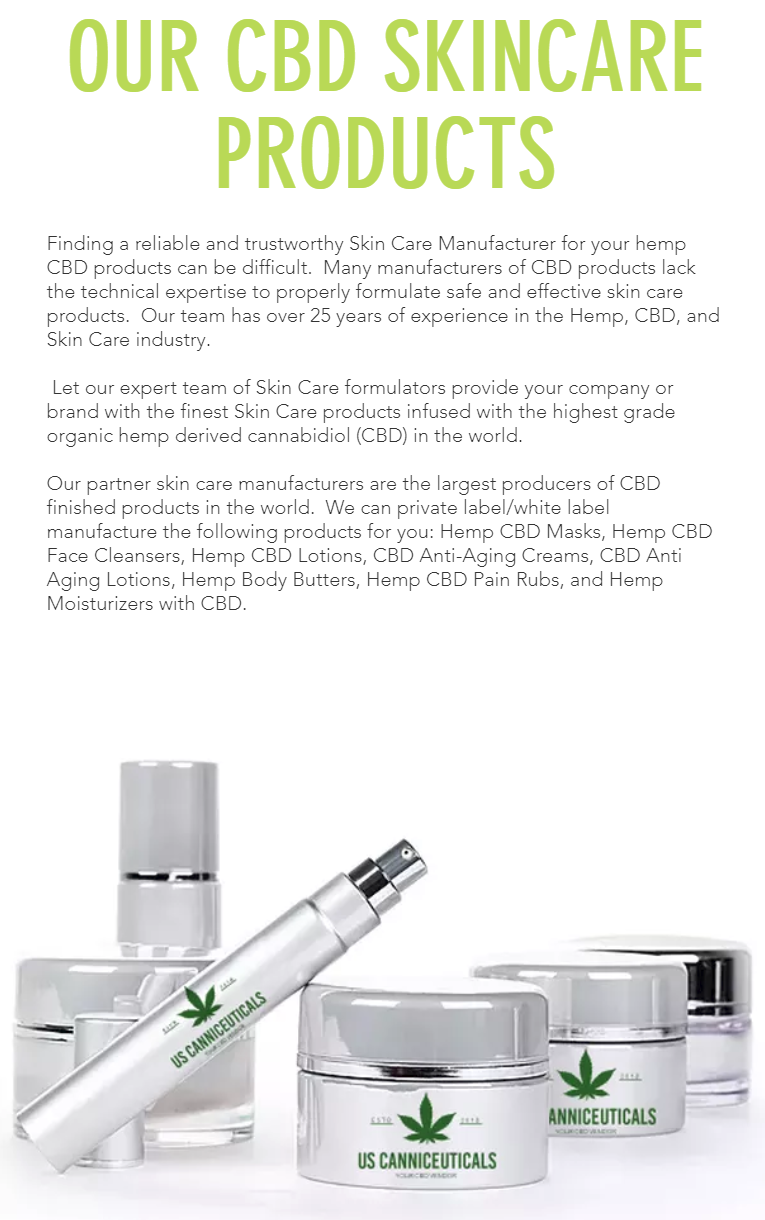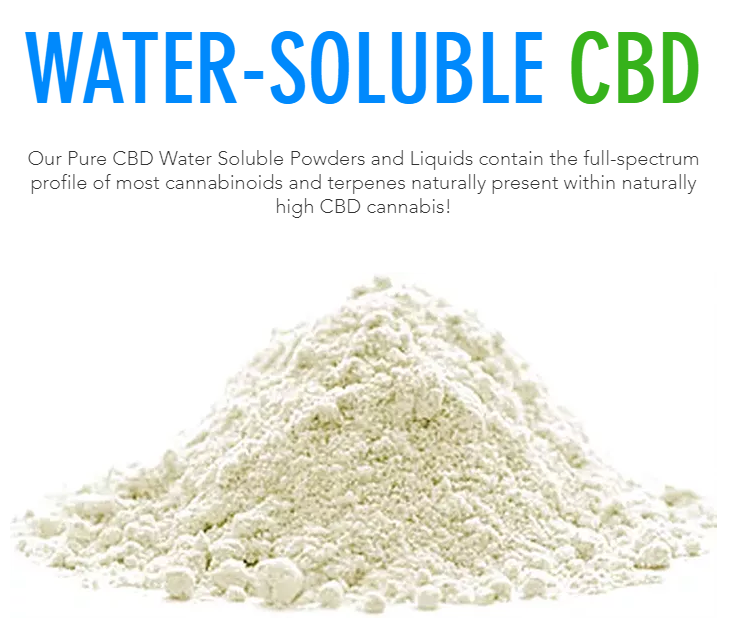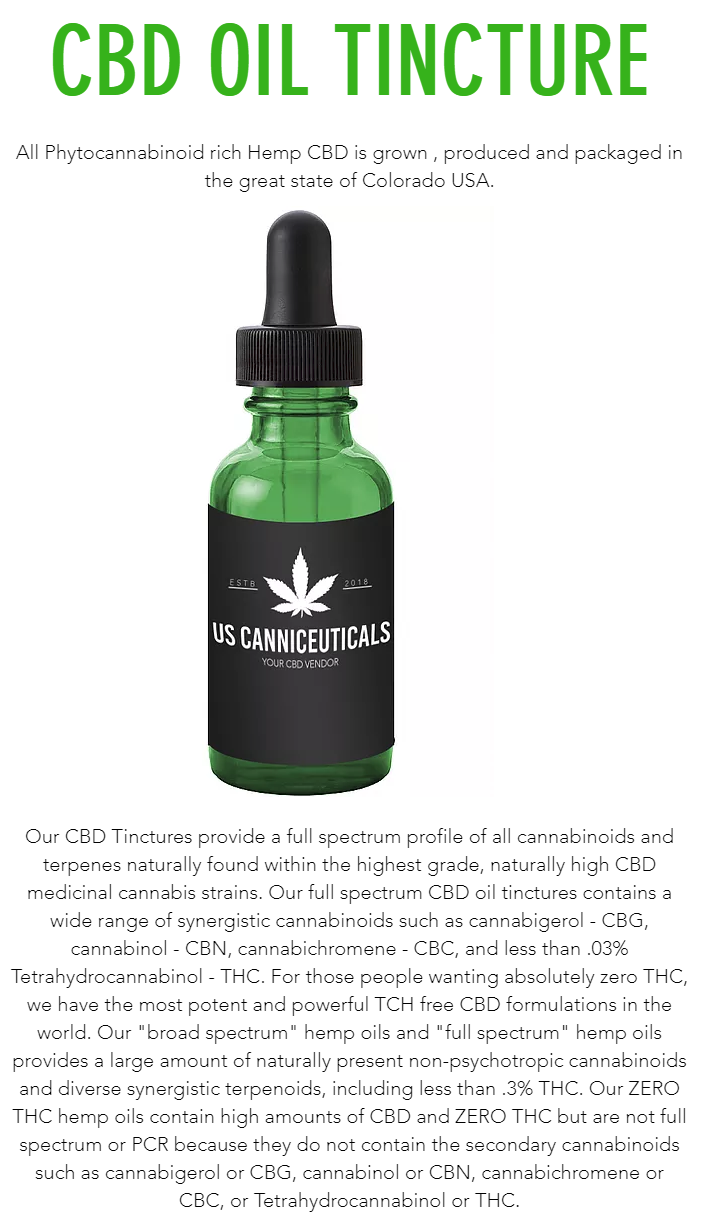 For investors seeking the cream of the crop, describing SMPP's staggering product arsenal as "intriguing" would be an understatement.
With the many smaller players we're seeing now in the industry, a certain standard of sophistication is required for a product line that sets the bar well beyond what most manufacturers can achieve. SMPP hits the highest quality marks at every level!
Launch of the current lineup represents SMPP's heritage products with unrivaled functionality.
Genius is a tricky thing to define, but when you come across a company flexing their muscle right from the outset, you know it when you see it.
CBD TO CROSS BOUNDARIES NEVER BEFORE ENVISIONED
CBD, Cannabis, Hemp and Professional Sports! Did you ever think you'd see all of those words in the same sentence and there would be a legitimate connection?
Although the NFL's marijuana ban still stands, the league and union have begun talks for a new collective bargaining agreement that could allow players to use medical cannabis by the start of the 2021 season.
NFL owners are seeking to expand the regular season much to the dismay of the players. Or consider the MLB 162-game regular season marathon, all of which are contributing to raising the profile of CBD as it pertains to pain and inflammation.

Highly-respected and successful athletes have become living CBD endorsements to a worldwide audience. The ability to relate to an athlete's need for relief from aches and pains can have the extraordinary effect of kicking industry sales into a higher-gear.

Important advances in cannabis pharmacology have occurred in recent years following the discovery of the cannabinoid receptors predominantly expressed in the brain and primarily found on the cells of the immune system. The location of these receptors explains why CBD plays a vital role in overall health and wellness.
Expansion is unfolding in the cannabis market even faster than predicted. Now CVS, Rite Aid, and Walgreens are ramping up pilot programs in a race to fill their shelves with as many CBD products as possible.
CBD's numerous health benefits have just scratched the surface while already a vital component in a wide range of products. Lab testing and advanced pharmacology studies by medical researchers will open more doors to expanded areas of use.
Cannabinoids like CBD have incredible healing potential. They have applications for everything from heart disease to anxiety to the debilitating symptoms from cancer treatment.
As a front-line hemp grower and CBD producer, SMPP is equipped to increase the potency of active ingredients while gearing-up for the next wave of advanced formulations. These will provide a stronger, more effective therapy when clearance is received to treat advanced health trauma.
It's a known fact, people are paying more attention to their health and wellness. Look at the overwhelming popularity of the "plant-based meat" craze minting new millionaires following its recent Wall Street debut.
SMPP is part of the larger CBD trend with investors looking to capitalize on the growing social and cultural health-conscious ideology.
Savvy investors are taking note, re-evaluating their portfolios to capitalize on the emergence of the CBD empire, one that signals a newfound awareness for the direction investor funds will be flowing.

When you dissect the cannabis industry, what's happening with CBD right now is like nothing the financial markets have ever seen!
The explosive wave of CBD has captured a monumental share of investor attention, as would any industry growing at a record pace by tens of billions of dollars.
This is a natural continuation of the last year's legal pot craze, and perhaps the only way for investors dialed-in to the hottest trends to capitalize on climactic growth in the public markets.
Passing of the $867 Billion Farm Bill by Congress in December 2018 underscores the explosive growth of the marijuana generation, unexpectedly transforming hemp into an industry flowing with rivers of cash.
Proven medical applications have made CBD more viable from a business standpoint than marijuana. CBD means boundless potential for cutting-edge companies exhibiting the means to seize it.

As the country is reeling from drug addiction, soaring healthcare costs, and insane jumps in the cost of prescription medicine, all eyes are glued to the CBD trend.
SMPP's viable, front-line products, are in prime position to experience growth within the explosive cannabis tidal wave.
The CBD sector as a whole will continue to be a market leader based on global predictions for production and escalating demand, driven by a health-conscious population.
Advancements by the biotech and pharmaceutical fields, healthcare professionals, the FDA, and legislators are inspiring more exposure and knowledge to consumers about the most medicinal plant on the planet.
Experts have forecast that the CBD sector could grow many times faster than the cannabis industry as a whole over the next few years.
Prominent indicators are signaling that CBD stocks will be remarkable investment opportunities for years to come. This trend is moving with a fury evidenced by the swiftly forming zenith taking shape in the industry!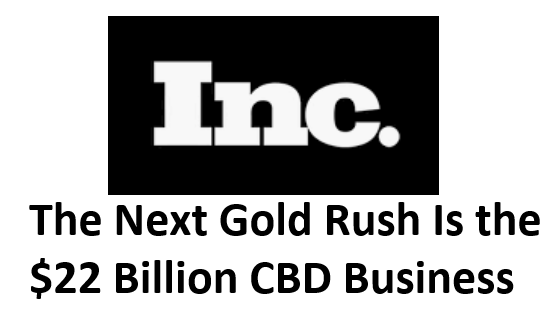 Inc.com ran a recent CBD article and included this mind-boggling quote from a co-founder of the largest private company specializing in hemp-derived CBD:
"…I don't know if there's enough product in the country to fulfill demand."
While the CBD market grows at warp speed, astute investors are looking to jump in at the earliest stages, trying to catch the next undiscovered player showing all the right signs of cementing a strong future.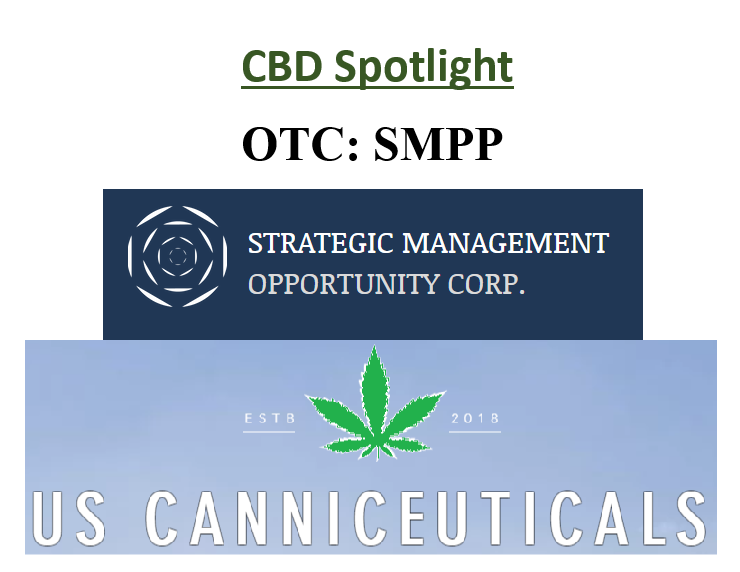 Inside Wall Street has entered into an agreement with Strategic Management Opportunity Corp (SMPP) to host this advertorial for a fee of $3,000 monthly for an undetermined number of months. Inside Wall Street has been compensated zero shares and owns zero shares of SMPP at the time of publication. No trading of any profiled company shall occur at any time, meaning before, during or after the public dissemination of any Company information. All content has been reviewed and approved by SMPP.