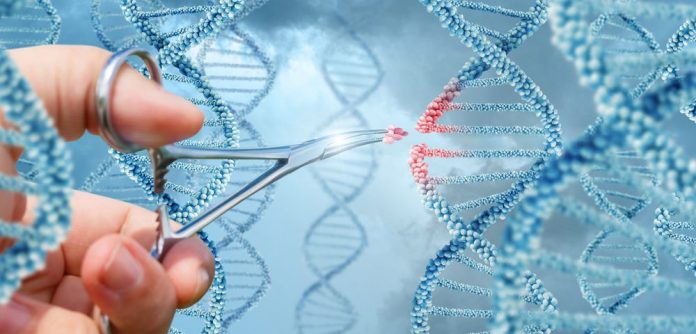 Audentes Therapeutics (BOLD) rocketed to an all-time high Thursday (1/11/18) after its gene therapy showed promising results in a Phase 1 and Phase 2 trial of three children with a muscular disorder.
By the closing bell on the stock market today, Audentes had leapt 14.9% to close at 40.81, easily setting an intraday and closing high during the session. Shares broke out of a cup-with-handle earlier this week after rising above a buy point at 32.98.
The therapy, known as AT132, was tested in three patients with what's known as X-linked myotubular myopathy, a condition that affects muscles used in movement. The condition is generally evident at birth. All patients in the trial were under the age of five.

Patient progress was measured using a neuromuscular evaluation that peaks at 64 points. A nine-month-old patient achieved a 93% improvement on that scale, rising to 56 from 29 at baseline. The patient also achieved several age-appropriate milestones by week 12.
Another patient, age 4.1, improved an 11-point improvement in neuromuscular function by week eight. The third patient, age 2.6, only saw a two-point improvement, but that followed just four weeks after treatment. That patient was also sicker than the other two.
There were a total of six adverse events in the trial, two of which were serious and occurred in the third, sicker patient. Of the four non-serious adverse events, two were determined to be treatment-related.
Leerink analyst Joseph Schwartz increased his expectations for AT132 success to 60%, up from 40% previously. He also sees the trial having a positive read through to Audentes' other programs and boosted his expectations for each of those by 5% apiece.
Schwartz raised his price target on Audentes to 46 from 29 and kept his outperform rating. He sees Audentes' AT132 bringing in $180 million in peak sales in 2029 and expects the announcement Thursday to help inch the company toward a regulatory filing.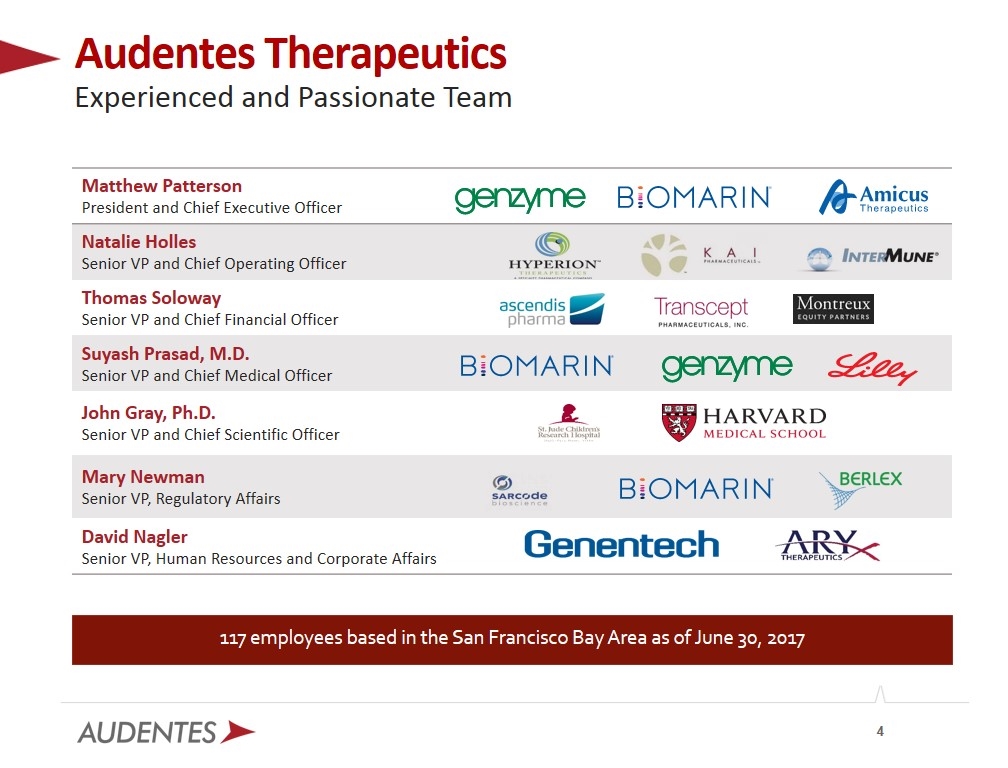 He notes BioMarin Pharmaceuticals' (BMRN) drug Brineura, a treatment for Batten's disease, gained approval after a single Phase 1 and Phase 2 study. The first gene therapy, Luxturna from Spark Therapeutics (ONCE), was approved on a nontraditional mobility assessment.
"Since X-linked myotubular myopathy afflicts young children with no approved therapy, it is formally possible that AT132 benefits from the halo effect of the evolving FDA under (Commissioner) Scott Gottlieb," he said in a note to clients.
Piper Jaffray analyst Christopher Raymond boosted his price target on Audentes to 45 from 36 with an overweight rating. He noted respiratory improvements in the trial with the first patient achieving normal levels by week 12.